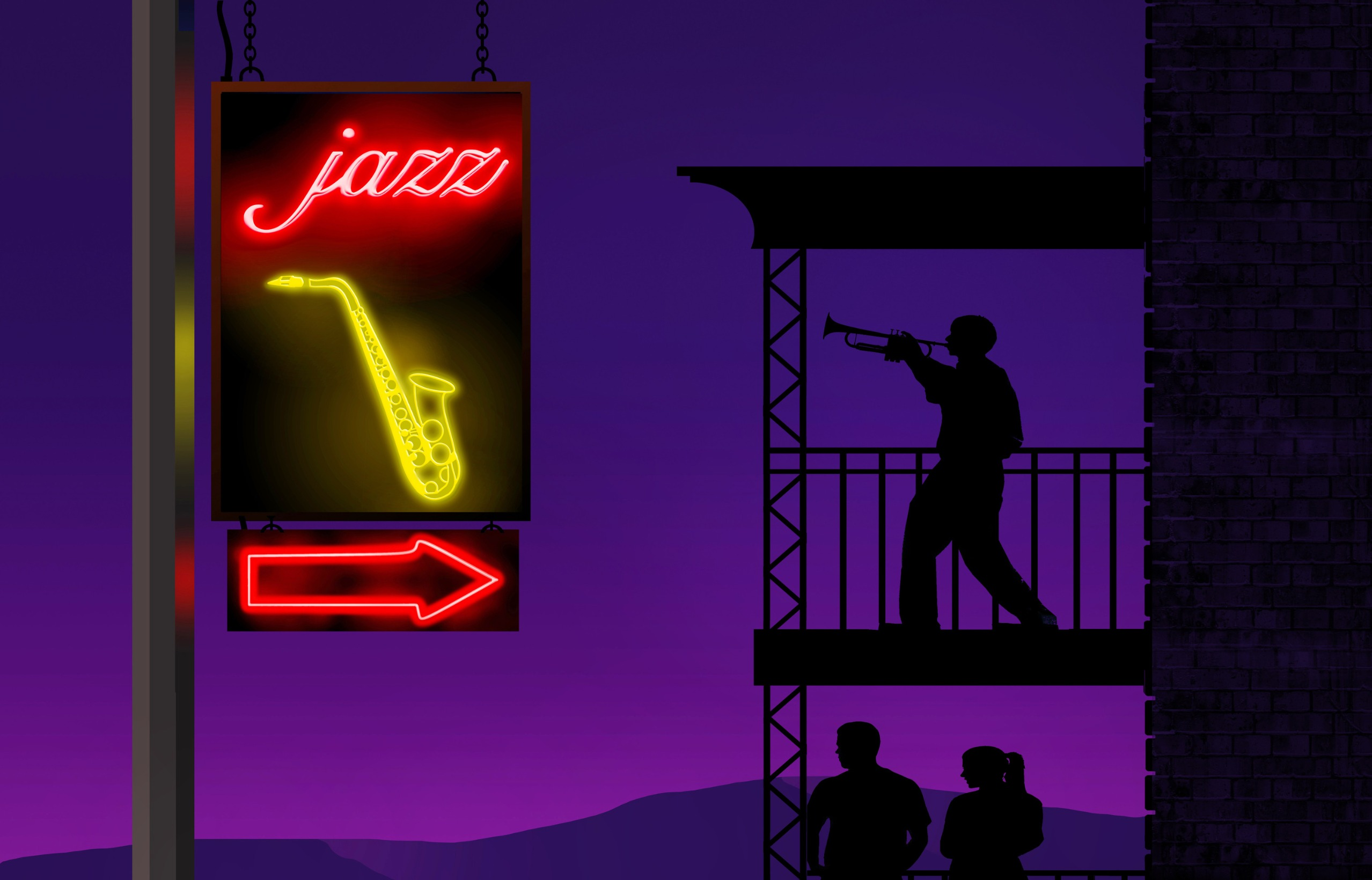 All About Jazz Clubs: Tokyo's Jazz Scene
A jazz club is an entertainment venue filled with lively live jazz music, specifically dedicated to showcasing and promoting jazz music. Jazz clubs are typically a type of dance club or bar that holds licenses to sell cocktails, wine, and other alcoholic beverages. The American jazz musical art form originated in New Orleans around the turn of the twentieth century. Jazz blends elements from various traditions, including African and African American, religious, brass band, and blues styles. Since the 1920s Jazz Age, it has been recognized as a significant form of musical expression in the classical music realm. Swing and blue notes, intricate harmonies, call-and-response vocals, polyrhythms, and improvisation are defining characteristics of jazz. Jazz has deep roots in African rhythmic traditions.
Historically, the Jazz Age reached its zenith during the 1920s when jazz was gaining popularity. Many of the most renowned jazz musicians during that era were African Americans, such as Louis Armstrong and Duke Ellington. Concurrently, jazz music also gained popularity in Japan during the 1920s, following visits by groups from both America and the Philippines, where the occupying forces introduced American popular music. The Hatano Jazz Band, although primarily a dance band, is sometimes described as the first Japanese jazz band. Ultimately, jazz has found a special place in Japan's music scene.
Japanese jazz has often been criticized as derivative or a poor imitation of U.S. jazz by American and Japanese critics. In response to the negative reception from their audience, Japanese jazz artists began infusing a "local flavor" into their work in the 1960s. Nevertheless, jazz music gained popularity due to its upbeat tempo and its ability to transition audiences from toe-tapping to learning new dance patterns.
In modern-day Japan, jazz has become more of an alternative genre. It is no longer as popular but still boasts the largest proportion of jazz fans worldwide. Nevertheless, dedicated venues for jazz music still exist in Tokyo. So, if you're interested in experiencing some jazz clubs in the city, you're in for a treat with the following recommendations: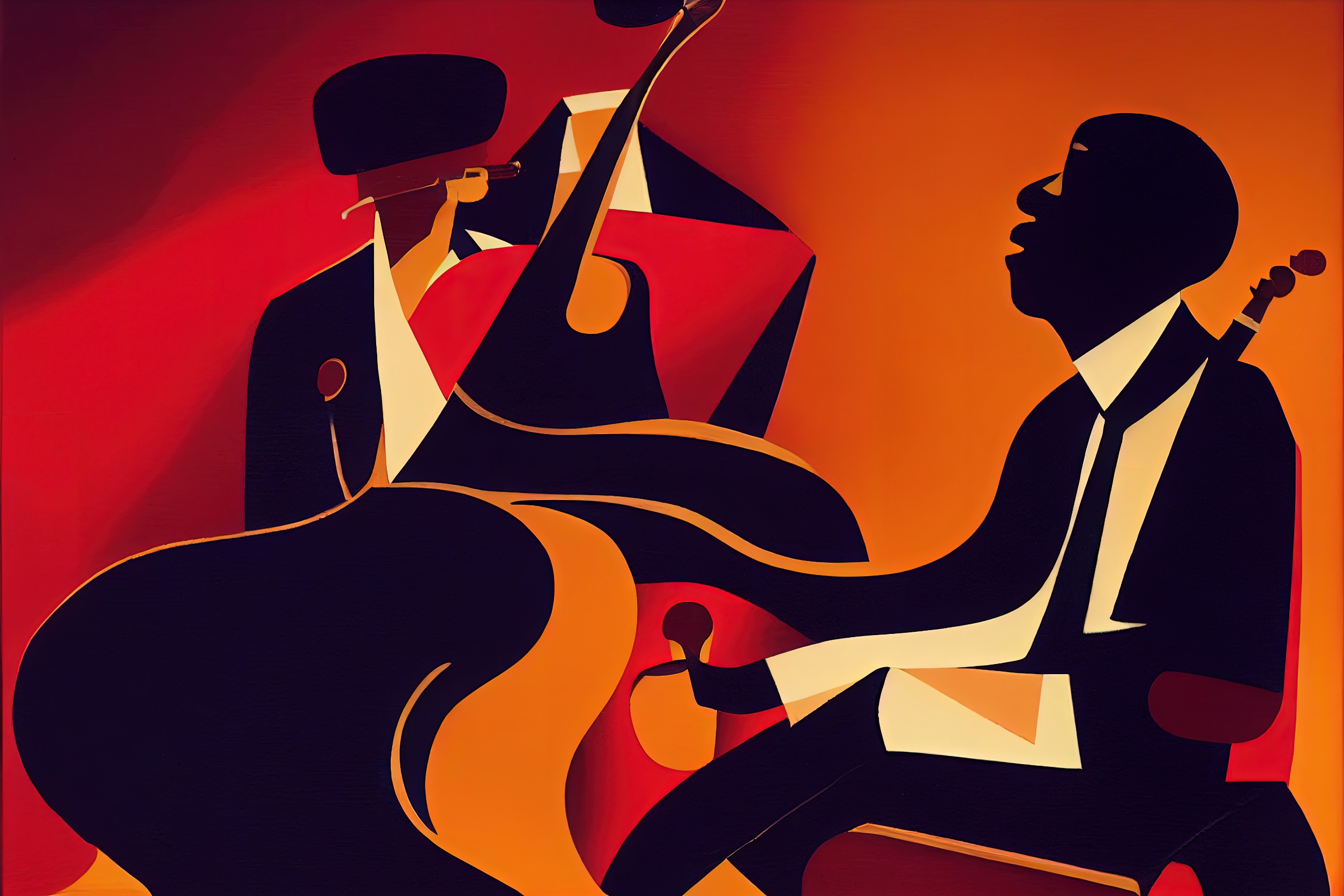 Apollo
Are you looking for more than just an average jazz club? Well, look no further – Apollo has it all covered for you! This jazz club, run by two Australian restaurateurs, offers the best authentic Greek cuisine in the city. It's a cozy basement bar that hosts live performances by local jazz musicians a few nights a week and plays a wide selection of jazz CDs and recordings the rest of the time. Consider it a comfortable, contemporary, and luxurious jazz setting where you can savor delicious Greek food, enjoy drinks, and listen to soulful music. You can also immerse yourself in incredible live jazz performances by local and international artists. Whether you drop by for lunch or dinner, the overall atmosphere is equally fantastic!
It's worth noting that when you arrive at the venue, you must pay a cover charge of JPY800 and order a drink. The rest is up to you. And don't forget to show your appreciation to the artists by leaving a tip of JPY1,000 or more in the large jar on the counter when you leave.
Address: 2-9 Kitazawa, Setagaya City, Tokyo 155-0031, Japan
Opening hours: 8 pm-3 am daily
Salt and Peanuts
Jazz Bar Salt Peanuts is a renowned jazz bar located in the Nerima neighborhood of central Tokyo, Japan. Its cozy and intimate ambiance is enhanced by soft lighting, open seating, and a relaxed vibe that appeals to locals and visitors alike. With its unique decor, friendly staff, and live jazz performances, Jazz Bar Salt Peanuts offers an authentic and unforgettable jazz experience right in the heart of Tokyo.
One of the highlights of Jazz Bar Salt Peanuts is its live music performances. The bar features a variety of talented jazz musicians, including local artists and international performers, who play everything from classic jazz standards to contemporary improvisations. Needless to say, it's a great place to chill, with the bar's setup allowing guests to get up close to the performers, creating a truly immersive and extraordinary experience.
Another standout feature of Jazz Bar Salt Peanuts is its extensive selection of beverages and delectable food offerings. The bar serves a range of cocktails, wines, and beers, along with a variety of Japanese and Western-style snacks to complement the music and ambiance. Whether you're in the mood for a classic martini or Japanese sake, Jazz Bar Salt Peanuts has something to satisfy every palate. While Salt and Peanuts may be a bit of a trek from central Tokyo, it's definitely worth the journey. Established in 1981, the venue started as a traditional bar but gradually embraced jazz. Despite being quite spacious for a jazz bar, you may be surprised to learn that it's a one-person operation – quite impressive.
Notably, the owner, Hisashi Nakano, though not a musician himself, is a passionate jazz enthusiast and collector who recognized the high cost of enjoying great jazz in Tokyo, prompting him to enter this business. The music cover charge here is ¥1,500, which is considerably less than most venues featuring a grand piano and drum set. There's also a ¥500 table charge, which includes all-you-can-eat nuts and dried fruits that you can select from the large mason jars lining the bar. This is the place to be if you're seeking stylish comfort and superb music without breaking the bank.
Address: Gracie Manor B1F, 4-3 Sakaecho, Nerima-ku, Tokyo
Opening hours: 6 pm-2 am, Sat 6 pm-12 midnight, Sun 5:30 pm-2 am
Sometime
Welcome to Sometime, the one and only jazz establishment in the jazz-filled neighborhood of Kichijoji, Tokyo. The stage at this venue is situated at the center of the club, ensuring that you can see and hear the performers up close. Be sure not to arrive late and end up seated below the band; it's cramped, and the sound quality isn't as good. Almost every top-notch jazz player makes an appearance here, and the management has kept the admission fee reasonable for a long time.
Sometime Kichijoji (they use all covers..) opened its doors in 1975, yet to this day, it continues to attract crowds every night of the week. As the name suggests, it's located in Kichijoji, an area in Western Tokyo that has long been known as a jazz "town," although there are fewer joints now than in the golden days of the 60s and 70s.
Ultimately, it's the heart of the Kichijoji jazz community, a fantastic place to immerse yourself in the local scene. Different Japanese musicians perform here almost every night, covering various jazz genres. The official name, "Piano Lobby," refers more to the ambiance of the place than the music. The grand black piano dominates the center of the room, but it's not at all a "piano bar." Guests sit at the counter around the open space or look down on the musicians from seats in the room.
Address: 1-11-31 Kichijoji Honcho, Musashino-shi, Tokyo
Opening hours: 12 noon-11 pm (Last order 10:30 pm)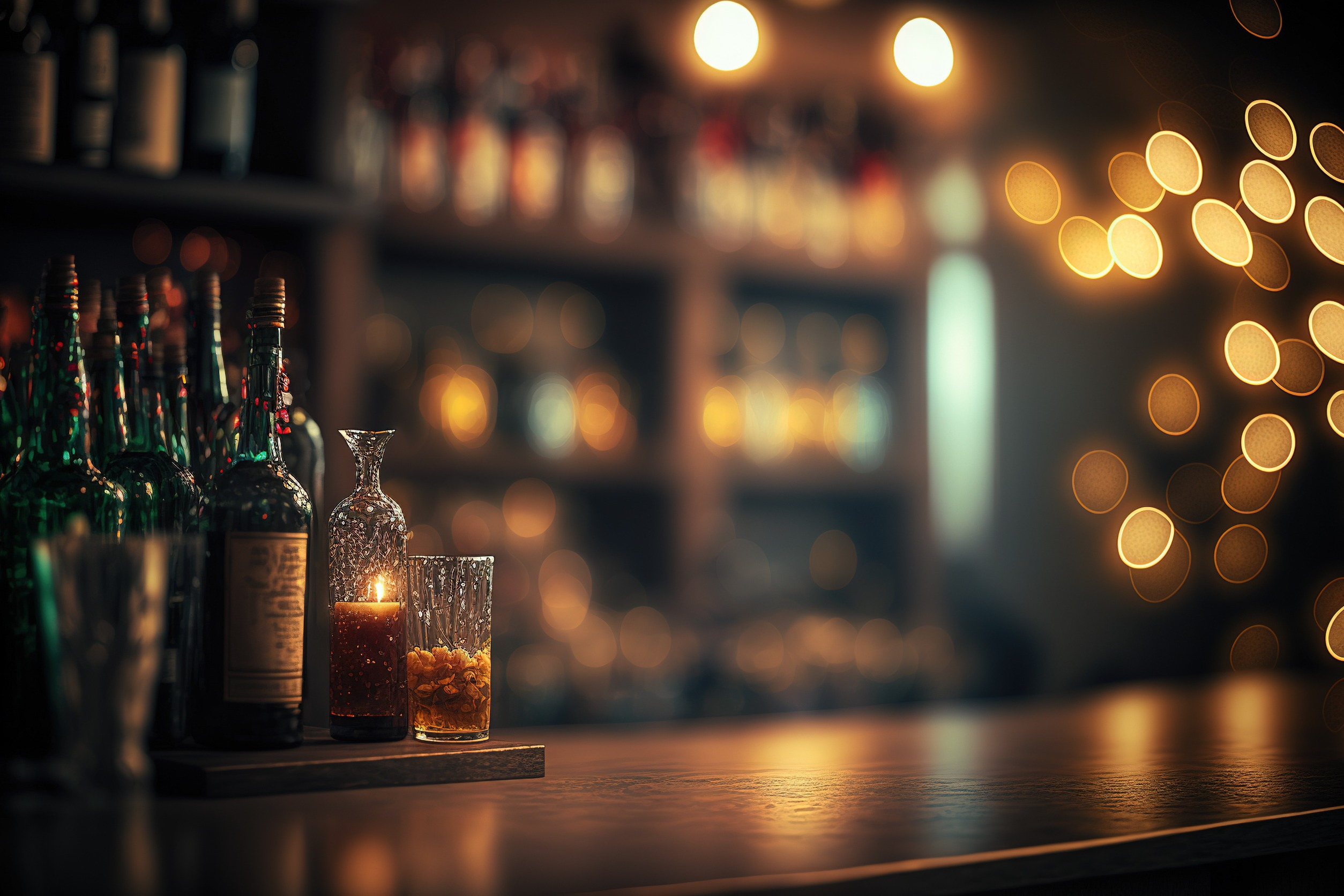 Cotton Club
If you're looking to go the elegant route with your jazz experience, complete with a full-course dinner and an excellent wine list, the Cotton Club is an excellent choice. This venue is spacious, with a stunning dark wood interior illuminated by crystal chandeliers and a cuisine that rivals the decor. It's also one of the most famous clubs in Tokyo, hosting big-name acts, including many talented musicians and international performers from abroad.
However, be prepared to pay cover charges ranging from ¥5,500 to ¥9,000, depending on the show, and a bit more for their extensive food menu. For jazz enthusiasts who appreciate great music, a vibrant atmosphere, and a delicious drink menu all in one place, this popular jazz bar is a must-visit. Located on the second floor of the Tokia Tokyo building, this venue replicates the original Cotton Club, which thrived during the 1920s Prohibition era in New York. Yasumichi Morita designed the Tokyo Cotton Club and has hosted musical legends like Duke Ellington and Lena Horne in the past. You can still catch many internationally renowned artists performing here.
Address: Tokyo Bldg Tokia 2F, 2-7-3 Marunouchi, Chiyoda-ku, Tokyo
Opening hours: 5 pm-11 pm, Sat, Sun, and Holidays 4 pm-10:30 pm
Pit Inn
Shinjuku's Pit Inn is a must-visit old-school jazz bar for any Tokyo jazz enthusiasts, music lovers, or jazz aficionados. It boasts a rich history and an authentic atmosphere and consistently features top-notch performances by the best local and international jazz musicians every day. Unlike some bigger-name jazz clubs around the world, Pit Inn places a strong emphasis on the music itself, regardless of jazz genres. All seats face the stage, the menus are concise, and the respectful atmosphere isn't conducive to business discussions or idle chatter.
Additionally, Pit Inn is one of the few Tokyo jazz clubs that offers live hip-hop bands or live music from 2 p.m. almost every day, making it one of the best ways to spend a rainy day in the city. If you have only one opportunity to witness a live jazz gig in Tokyo, then Pit Inn should be your venue of choice.
Now, we don't like to play favorites, but ask any jazz lover in Tokyo where to find great jazz, and they're almost certain to mention Pit Inn. This place has it all: the finest performers from across Japan and the world, extended, delightful sets, comfortable seating, and a rich history.
Address: Accord Bldg, 2-12-4 Shinjuku, Shinjuku, Tokyo
Opening hours: 1:30 pm-4:30 pm, 7 pm-10 pm
Manhattan
You can't get more authentic than Manhattan for a genuine hole-in-the-wall jazz joint. It has been a fixture for over thirty years, making it one of the first jazz bars to appear in Asagaya, sparking the neighborhood's thriving jazz scene. Today, the area has become such a jazz hub that it hosts a massive annual festival, celebrating its 25th anniversary in 2019.
Manhattan is undoubtedly the smallest bar on this list. The space is so tight that the stage is set up in front of the door, meaning you can't enter after a set has already started without disrupting the entire performance. Check the sign outside the door for set times, typically two each evening. If the cramped interior seems a bit intimidating, don't worry: the owner, Yasutaka Mochizuki (it's a one-man operation), is incredibly friendly, just like all the jazz musicians he brings in. The vibes are cozy, the music is superb, and you can learn jazz history just by looking at the postcards and photos covering the bar's walls.
Address: Kiraku Bldg, 2-2-7 Asagaya-Kita, Suginami-ku, Tokyo
Opening hours: 7 pm-10 pm, closed Mon and Tue
Naru
Ochanomizu is best known for its 'guitar road,' where a long row of guitar shops can be found, extending from the JR station exit, offering every make and model imaginable, both used and new, as well as every type of accessory or equipment you could envision. But right in the middle of this street is the basement jazz bar Naru.
Like many of the venues on this list, Naru has a long history. In fact, Naru is gearing up to celebrate its 50th anniversary this year, having opened its doors for the first time in 1969. The bar's owner is a saxophonist himself, so you can rest assured that the place takes its music seriously, with either one or two 45-minute jazz sets almost every day. The music cover charge starts at ¥2,500, placing it in the mid-range in terms of cost.
In this medium-sized venue, young, talented musicians predominate. However, you'll also find seasoned, satisfying old favorites doing their thing. There's also a good selection of food and wine.
Address: Jujiya Bldg B1, 2-1 Kanda Surugadai, Chiyoda-ku, Tokyo
Opening hours: 11:30 am-12 midnight daily
Body and Soul
Another excellent option among Tokyo jazz clubs is this intimate jazz bar – a basement establishment located down a dimly lit backstreet, with low ceilings and subdued lighting, yet still exuding an air of sophistication.
There are a few tables, a standing room, and a long bar, all with a view of the stage. This revered Tokyo jazz house primarily features Japanese acts, with occasional international guest performers, and is renowned for showcasing some of the finest and most innovative jazz musical talent in the world.
Body and Soul is one of Tokyo's most historically significant jazz clubs. B&S, alongside the Pit Inn and Alfie, is one of the three most prestigious live music venues around, featuring many of the top local artists and occasional performers from the US and Europe. Owner Ms. Seki Kyoko has been a prominent figure in the jazz scene for over 50 years and is personally acquainted with everyone in the jazz world, both in Japan and abroad.
Address: Japan, 〒150-0042 Tokyo, Shibuya City, Udagawacho, 2-1 B-15 渋谷ホームズ
Opening hours: 5:30 pm-12 midnight daily
Alfie
This authentic Tokyo jazz club is a favorite among jazz enthusiasts and music aficionados. The space is cozy yet elegant, and the ambiance is sophisticated yet warm. Patrons enjoy cocktails while taking in the high-caliber local and international jazz acts amid a stylish interior bathed in soft golden lighting. Open every evening, admission prices range from ¥2,500 to ¥4,500, with a free jam session most nights after midnight.
Alfie showcases various styles of jazz, primarily featuring local acts with occasional appearances by visiting foreign artists. Notable trumpeter TOKU performs regularly each month, as does pianist Yoshizawa Hajime, and watch out for special weekend 'party' events.
Alfie is also one of the few jazz spots that remain open for drinks after the gig ends. So, if you're out past midnight, you can still drop by for a few drinks. It's an intimate space, and although it may seem small to visitors from outside Japan, Alfie doesn't feel cramped like many Japanese clubs can. It should definitely be on any list of the top five Tokyo jazz clubs.
Address: Japan, 〒106-0032 Tokyo, Minato City, Roppongi, 6 Chome−2−35 ハマ六本木ビル 5F
Opening hours: 6:30 pm-12 midnight daily
Blue Note
Blue Note, a modern, dark jazz club offering a refined, seasonal menu of French-inspired dishes, is one of the most iconic jazz clubs in the world. Originally established in New York City before expanding to cities throughout Asia, Blue Note is synonymous with world-class jazz. Located in Aoyama, an upscale area in the Minato district, Blue Note attracts major Japanese and international acts with its spacious venue and exceptional acoustics. The blue-lit stage against a draped backdrop and the classic jazz club decor featuring dark wood and plush velvet create a moody ambiance despite the venue's size. The perfect blend of contemporary interiors, top-tier performances, impeccable service, and fine cuisine makes Blue Note an essential jazz experience in Tokyo.
Address: 6-3-16 Minamiaoyama, Minato City, Tokyo 107-0062, Japan
Opening hours: 3:30 pm-12 midnight daily