Tokyo Nightlife: Japanese Culture in Nightlife Spots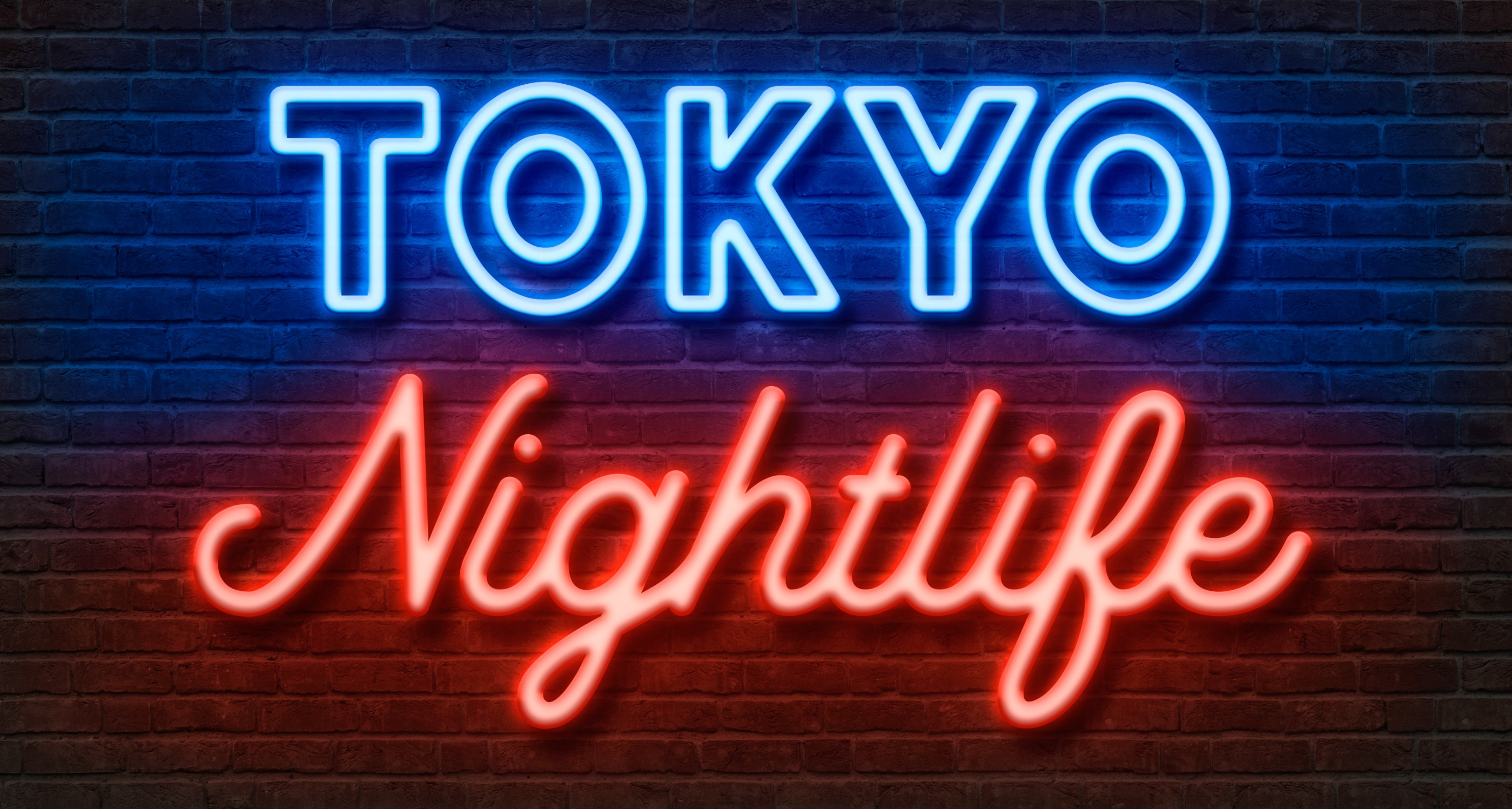 Heading out for your first Tokyo nightlife adventure? As soon as the sun sets, the neon lights come to life, and Tokyo transforms into a different city, shedding its daytime hustle and bustle for a more relaxed and carefree atmosphere. The night is the perfect time to unwind and enjoy yourself. From the vibrant lights and bustling streets of downtown Shibuya to the sleek skyscrapers and glamour of the Marunouchi and Ginza areas, late-night art exhibitions, lively izakayas, exquisite cuisine, and outdoor events, Tokyo's nightlife scene offers more than just bars and clubs, though a fantastic bar-hopping tour can also be a lot of fun!
Before we dive into the list of recommendations, here are a few tips that can enhance your experience:
With fewer congested streets, taxis are the fastest and most convenient way to get around at night. 
 
Trains cease operation around midnight and resume around 5 or 6 a.m. 
 
Head to Shibuya, Shinjuku, or Roppongi for late-night pubbing and clubbing. 
 
Explore bars and izakayas tucked under the train tracks in areas like Nakameguro, Ueno, and Yurakucho to mingle with locals. 
 
Popular attractions often have extended evening hours with fewer visitors.

Now, you might be wondering why Tokyo is often referred to as the city that never sleeps. This city is teeming with immensely popular tourist attractions and captivating nighttime activities illuminated by dazzling neon lights.
You can visit historic temples beautifully lit up at night or savor breathtaking nighttime views from skyscrapers and high-rise buildings. Many people also relish shopping and dining in lively districts brimming with vibrant shops, restaurants, and various izakayas. Whether you live in Tokyo or are planning a vacation, exploring the metropolis after sunset is almost always worthwhile.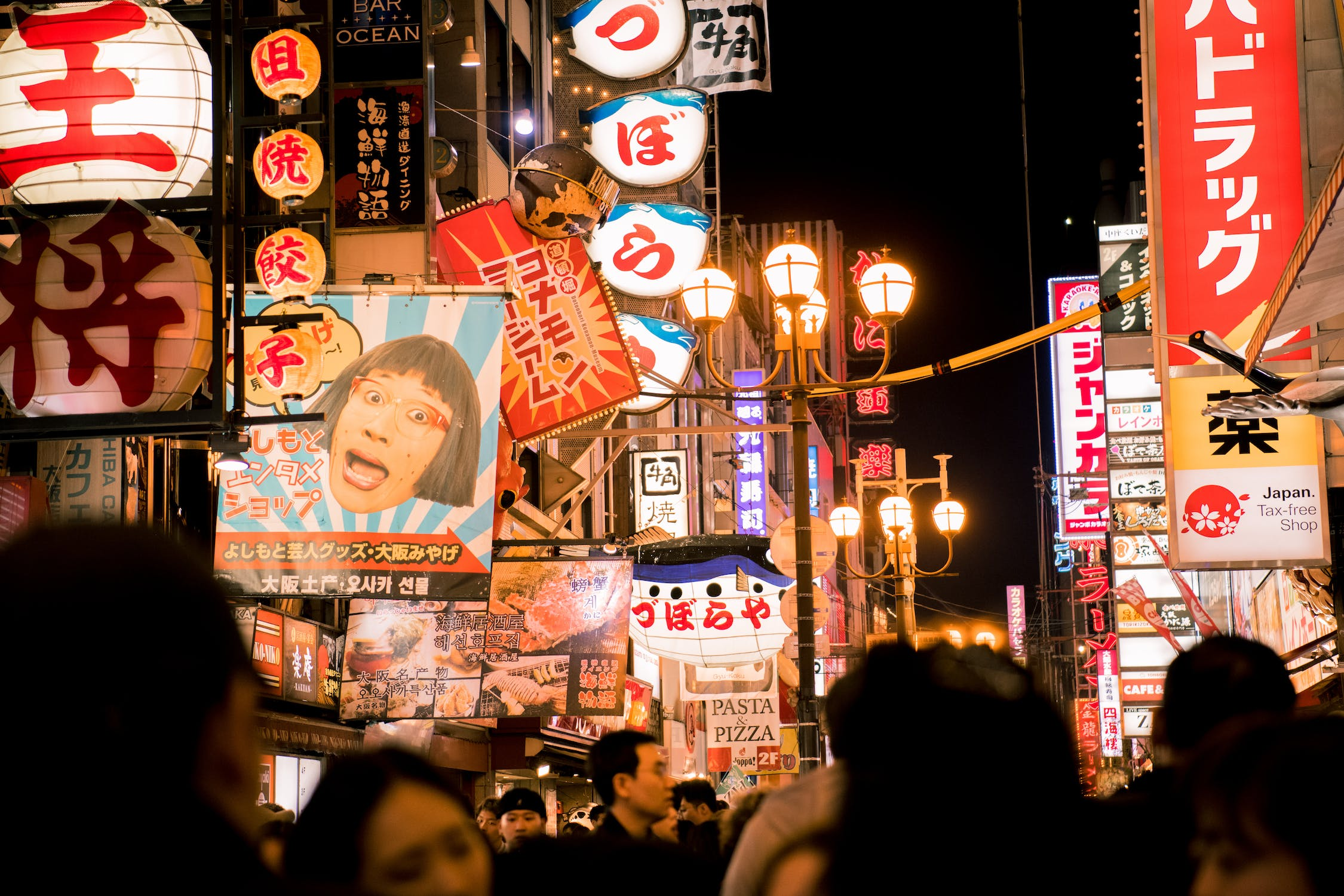 Spectacular Night Views for Night Owls
As the sun sets, Tokyo transforms into a city of radiant lights. Numerous observation decks in towers, such as the renowned Tokyo Tower and other tall structures, remain open until around 10 o'clock in the evening, offering fantastic vantage points for picturesque night vistas. Some recommended observation decks include those at Tokyo Skytree, Tokyo Tower, Roppongi Hills, and Shibuya Sky.
Additionally, several high-rise restaurants offer stunning city views from their top floors, allowing diners to savor both excellent food and breathtaking cityscapes. While these venues are typically on the upscale side, they offer a particularly delightful option for viewing the city at night after other observation decks have closed. Some notable locations for high-rise restaurants include Marunouchi, Shiodome, and Shinjuku.
Another unique way to enjoy the cityscape at night is by taking a boat cruise and reveling in the waterfront panorama. Several operators offer two- to three-hour cruises along Tokyo Bay, with prices starting from 8,000 yen (with dinner) or 4,000 to 5,000 yen (without).
Fun Nights with Japanese Cuisine
Why not elevate your Tokyo nightlife experience with classy fine dining? Dining out is perhaps the most cherished nighttime activity in the city. Tokyo boasts diverse dining establishments, ranging from modest shakudo to a wide variety of izakayas and luxurious three-star Michelin restaurants.
For recommendations, Asakusa offers numerous traditional izakayas with an authentic, rustic Japanese ambiance. Shinjuku, Shiodome, and the Tokyo Station area house high-rise restaurants that provide an excellent setting for a meal while enjoying the nighttime cityscape. Yurakucho also boasts a vibrant dining area situated beneath the arched train tracks of the JR Yamanote Line.
To embark on a unique and memorable culinary journey, consider visiting one of Tokyo's numerous themed restaurants. These include a prison-themed eatery in Shibuya, a ninja-themed establishment in Akasaka, a vampire-themed café in Ginza, and maid cafes in Akihabara.
Special Mention: The Robot Restaurant has been a renowned Tokyo attraction for years. Located in Kabukicho, Shinjuku's largest red-light district, this establishment combines robots, neon lights, and beautiful hostesses for a party experience like no other.
Museums and Theme Parks Beyond Business Hours
Museums typically close around 5 p.m., making them unsuitable for nighttime outings. However, some museums extend their hours on selected evenings, typically on Fridays and Saturdays, to accommodate more visitors. This allows you to enjoy Tokyo's nightlife while exploring these cultural institutions. Additionally, a few museums and aquariums stay open later into the evening, such as the Mori Museum, Sumida Aquarium, Maxell Aqua Park Shinagawa, and Sunshine Aquarium.
If you're a fan of Disneyland and DisneySea, you'll be pleased to know that they stay open until around 10 p.m. on most nights, offering discounted tickets for entry in the late afternoon. Tokyo Dome City also provides a reduced-price night pass for its attractions after 5 p.m., with the rides operating until 9 p.m. Another option is Tokyo Joypolis at Odaiba, an indoor amusement park that remains open until around 8 p.m. daily.
In summary, many of Tokyo's museums, art galleries, and other notable attractions remain open into the night. Notable examples include the Mori Art Museum, Sumida Aquarium, and Tokyo Tower. More centrally located than the Skytree, Tokyo Tower allows you to easily combine a nighttime visit with a Tokyo Bay dinner cruise or drinks at nearby nightspots like Ebisu. The observatory at the tower's summit remains open until around 10 p.m.
Mega Clubs in Nightlife Districts
Of course, what would Tokyo nightlife be without its vibrant nightlife districts? Whether you prefer upscale bars, tiny cozy bars, chic lounges, sports bars, or star-studded clubs, Tokyo at night comes alive thanks to its top-notch nightclubs and the enthusiasm of Japanese clubgoers.
Have you heard of the Golden Gai? Bars are typically concentrated in central areas. While you can find bars and clubs scattered throughout the city, the most vibrant nightlife scenes are in Shinjuku, Shibuya, and Roppongi. Roppongi, in particular, attracts a large international crowd and hosts most of Tokyo's clubs. Shibuya offers a slightly hipper and less mainstream nightlife vibe. Meanwhile, Shinjuku caters to everyone, with the small bars of Golden Gai, the diverse establishments in Kabukicho, and the LGBT options in Shinjuku Nichome.
Northeast of Shinjuku Station lies Kabukicho, Japan's largest red-light district, replete with hostess clubs, restaurants, bars, dance clubs, and massage parlors. Gigantic billboards and neon signs brightly illuminate the streets. While the district is generally safe, it does feature adult shops and advertisements featuring scantily clad women. Most establishments in Kabukicho target a Japanese clientele, and some charge steep cover fees. Tucked away in one corner of Kabukicho is Golden Gai, a quaint area of narrow alleys housing numerous small bars.
Shibuya attracts a younger crowd, frequently visiting its myriad clubs, bars, dance floors, and restaurants. Shibuya is also home to Love Hotel Hill, which boasts a high concentration of love hotels. Compared to Kabukicho, Shibuya is somewhat less intimidating and more accessible to foreign tourists without Japanese language proficiency.
On the other hand, Ginza is an upscale neighborhood, featuring high-end restaurants, chic bars, nightclubs, and upscale host and hostess bars. However, it's worth noting that some Ginza establishments can be exclusive and not easily accessible to non-Japanese visitors without Japanese language skills.
Finally, Roppongi is the most tourist-friendly nightlife district. It's home to many foreigner-friendly dance clubs, bars, and restaurants. While Roppongi is generally safe, reports of scams and shady practices have been increasing, such as exorbitant hidden fees at bars and clubs, aggressive marketing, spiked drinks, and altercations.
Special Mention: If you're a fan of clubbing, consider hopping into some of Tokyo's outstanding clubs and dancing to amazing music. Apart from the Golden Gai, Tokyo boasts several renowned clubs such as Womb, Atom Tokyo, Camelot, 1OAK Tokyo, Warp, and Raise Tokyo.
Furthermore, Tokyo offers many live performances and music events, including traditional Japanese theater, comedy shows at local bars, and unique themed performances. Here are some recommended nighttime shows available in Tokyo:
Roppongi Kingyo: Website Link 
Tantra: Website Link 
Tokyo Comedy Bar: Website Link

Night Strolls in Tokyo
A nighttime stroll through Tokyo's streets can be a wonderful way to experience the city after dark. The temple precincts of Sensoji in Asakusa exude charm at night with their softly lit lanterns. While the main hall closes at 5 p.m., the temple grounds remain open and are popular among tourists at night.
Seeking a peaceful moment in Tokyo? Consider the waterfront area of Odaiba, which offers a pleasant walk along the seaside, with views of the illuminated Rainbow Bridge. Those looking for excitement in the evening but not interested in clubs or bars can still wander the streets of Shinjuku, Ginza, or Shibuya and revel in the myriad neon lights.
Special Mention: If you wish to have an authentic food experience in Tokyo, consider joining one of the food walking tours. You can savor delicious Japanese dishes and learn about the local culinary culture and discover hidden eateries that may not be in guidebooks. One of the most popular food tours takes place in Shinjuku.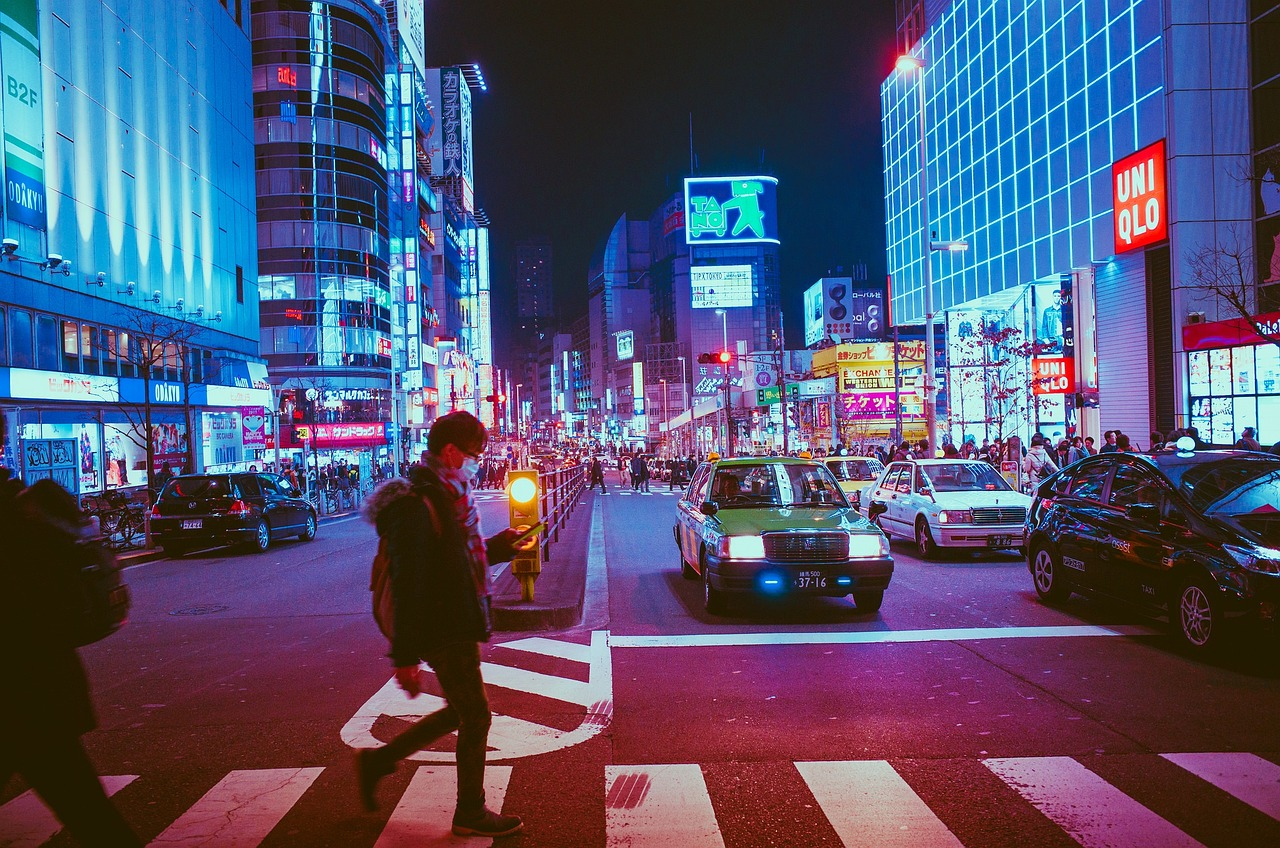 Additional Tokyo Nightlife Activities
To provide you with more options, here is a list of additional activities to consider:
Izakaya Hopping (Pub Crawl): Explore various local izakaya bars in Tokyo, immersing yourself in Japan's drinking culture. Sample sake and enjoy Japanese pub fare for an authentic nightlife experience.
Baseball Games: Baseball is immensely popular in Japan, and Tokyo hosts regular games during the season. Tokyo Dome, home to the Yomiuri Giants, and Jingu Stadium, near Harajuku and Shibuya, are great venues to catch thrilling baseball matches.
Karaoke: Karaoke is a unique and beloved cultural activity in Japan. Whether you enjoy singing or not, karaoke is a fantastic way to bond with friends and immerse yourself in Japanese culture.
Light-up Spots or Events: Japanese people adore illuminated events, especially during winter. Tokyo hosts several illumination events with enchanting and romantic lighting displays. Winter is the best time to witness these dazzling light displays.
Asakusa Sensoji: Asakusa Sensoji is one of Tokyo's most famous attractions, known for its historic Buddhist temple. While the shops along Nakamise-dori Road are still open during the day, the temple itself is beautifully illuminated at night.
Shopping at Donki: Donki, short for Don Quijote, is a popular discount retail chain with numerous locations across Japan. It offers a wide range of products, from groceries and cosmetics to clothing and pet supplies. Many Donki stores are open until late or even 24 hours, making late-night shopping an enjoyable experience.
In summary, Tokyo's nightlife is as diverse as the city itself, offering an array of activities to suit various interests and preferences. Whether you're exploring its iconic landmarks, savoring Japanese cuisine, dancing the night away, or simply taking a leisurely stroll through its vibrant streets, Tokyo's nightlife promises unforgettable experiences for all.